Each of our virtual field trips consists of asynchronous, self-paced lessons paired with a LIVE experience led by one of MiSci's ECHO Distance Learning educators. Asynchronous lessons are designed through Nearpod and are currently accessible on this page! If you would like to use Nearpod's student assessment tools to track student progress, reach out to Education@mi-sci.org.  
Want to experience even more with your virtual field trip? Request a live, virtual planetarium program or exhibit tour to pair with the Nearpod lessons for your trip. Live field trip programs are FREE for DPSCD K-5th Grade classrooms – reserve your connection today!
Virtual Field Trips are made possible with the generous support of General Motors, The FCA Foundation and The Zatkoff Family Legacy Fund.
What's the Weather?
Kindergarten
While practicing kindergarten friendly matching, drawing, and word recognition, students will explore the patterns found in the weather around us.
Whirling Wonder
1st Grade
Through the use of our virtual planetarium, students will make observations about the sun, the moon, and the stars to discover the patterns that guide our daily lives.
Works of Water
2nd Grade
During this field trip, we'll discover how water shapes our planet and why it's important that we become stewards of our natural resources.
Ancient Animals
3rd Grade
Observe Michigan fossils to make an evidence-based claim about the ancient environment present in Michigan at the time these animals roamed the Earth.
Evolving Erosion
4th Grade
Make observations about Michigan's geologic features and determine that water in the form of glaciers has shaped our modern landscape.
Galactic Gizmos
5th Grade
Use observable cosmic patterns to discover how humans measured time and navigated the world without modern instruments, such as clocks.
Sounds All Around
Grades 6-8
Dive into the unseen world of sound by exploring the sounds in your local ecosystem. It focuses on understanding the definition of sound, basic properties of sounds, and how the sounds we make can impact our planet.
Energy Interactions
Grades 9-12
This electrifying field trip focuses on atomic interactions and energy transfer, primarily as it relates to static electricity. Students will be amazing by demonstrations from the DTE Energy Sparks Theater.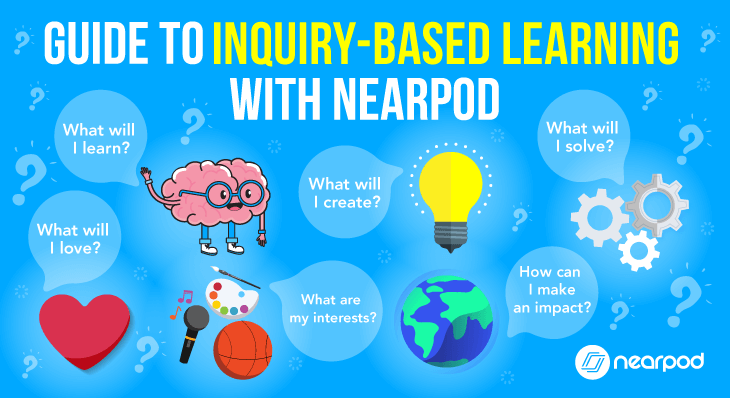 Unlike traditional field trip experiences which rely on pen and paper to document student learning, the Michigan Science Center virtual field trips will utilize a digital learning environment called Nearpod. Nearpod is an educational platform that integrates game-based learning and interactive elements to engage students in an immersive experience. Nearpod works across all devices via web browser, and the app can be downloaded from the App Store or Google Play Store. Nearpod does not require students to sign up to use the platform, ensuring student privacy. Teachers can request access to Nearpod's student assessment tools by emailing Education@mi-sci.org. Nearpod's student assessment tools are included in the cost of live presentations.
Have you tried our virtual field trips?
Tell us what you think in our brief educator feedback survey below!
Looking for another virtual experience?
Click here to learn more about MiSci's award-winning ECHO Distance Learning program and our other virtual classroom workshops.
Virtual Field Trips are generously supported by:
With additional support from the Zatkoff Family Legacy Fund.