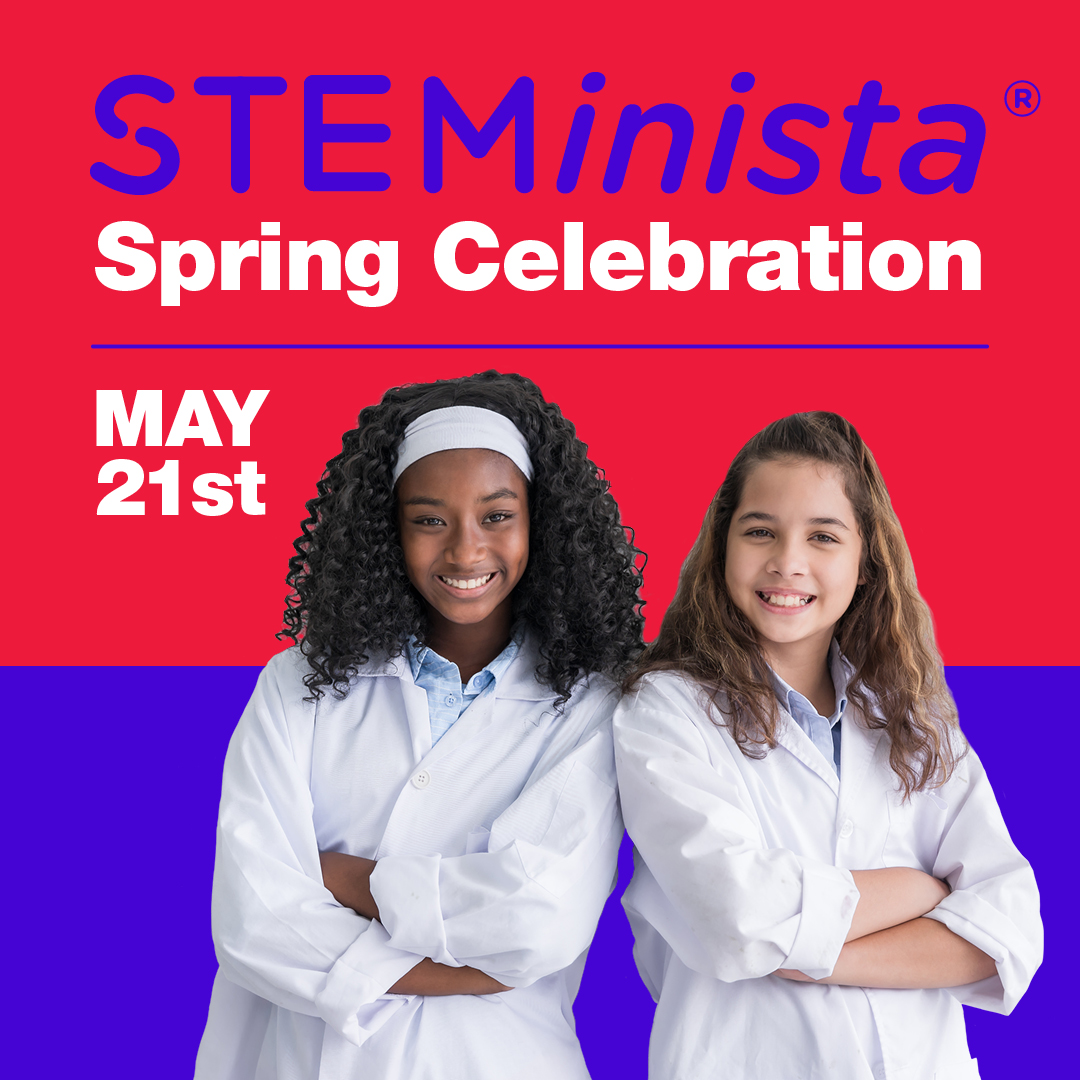 It's time to get excited! MiSci's STEMinista Project will be hosting its first STEMinista Spring Celebration on May 21st and you're invited! This celebration will be an all-day event where visitors have the opportunity to watch a special show at the planetarium highlighting women working in astronomical research, experience first-hand a science stage take-over with Chef Laura Romito as well as several other activities that highlight women working in the field of STEM.
While the STEMinista project primarily works with girls in grades 4 to 8, visitors of all ages are encouraged to come out and join the fun from 10 am to 4 pm on May 21st!  Thanks to the sponsors of the STEMinista project, general admission tickets for this event for adults, seniors, and youth will all be $14. Tickets to the special planetarium show will be $6 per ticket.
The STEMinista Project works to defy statistics and raise interest in STEM for girls between grades 4 to 8. This in-person event is an opportunity for them to see themselves in STEM by introducing them to women that are currently in the field. Stop by this celebration and let a child in your life explore all of the possibilities that STEM has to offer.
Showing in the Planetarium
In  Big Astronomy: People, Places, Discoveries, journey to three world-class observatories in Chile's rugged Andes Mountains and arid Atacama Desert—remote, extreme regions that happen to have the perfect conditions for astronomical research. Along the way, you'll meet an inspiring cast of astronomers, engineers, technicians, and support staff who keep these mega-machines running.
Welcome STEMinista Partners
Join us for a series of interactive live cooking presentations that highlight how math and science are crucial to the art of cooking! Local chefs will bring numerical concepts like scaling and fractions to life during these demonstrations, illustrating how math and science make your food delicious. These shows will put guests at the center of science with real-life examples of the many ways measurement, temperature, fractions and weights are used every day in the kitchen, as well as samples of delicious treats to take home!

This program was designed in partnership with Soil2Service and Detroit Institute of Gastronomy (DIG) and edibleWOW magazine. All performances will be approximately 30 minutes and will take place on the Chrysler Science Stage. All shows are included with general admission and all food will be nut-free with other allergens listed.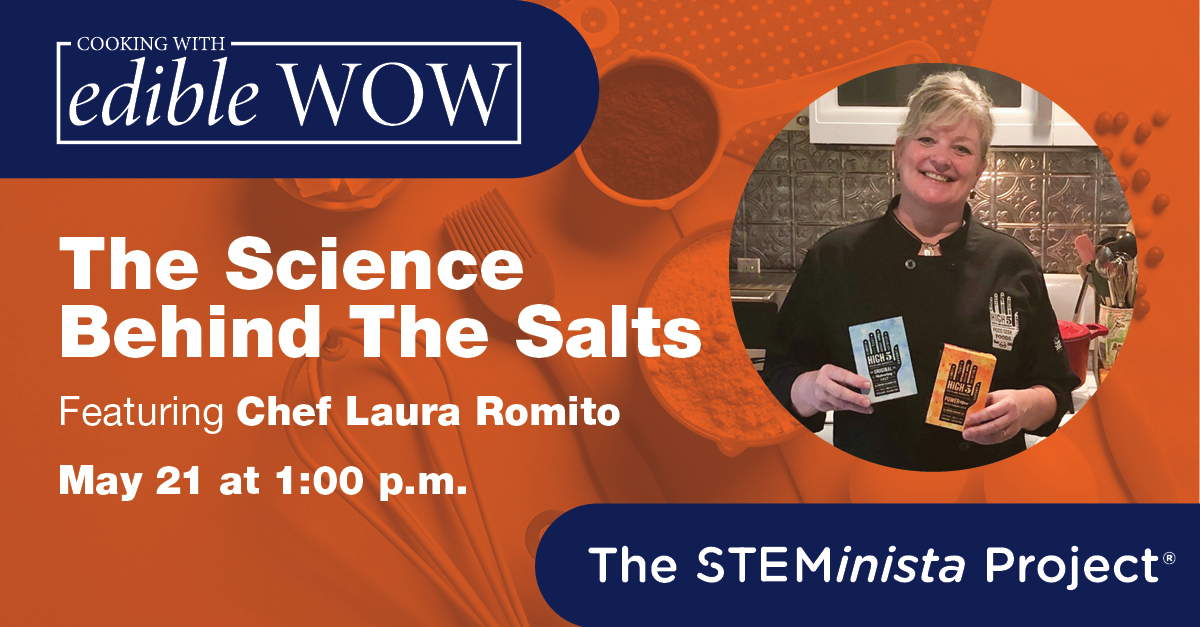 Meet the Chef: Laura Romito
I started my career at the Schoolcraft College Culinary Arts program where I graduated first in my class. Since then, I have worked in the food world with my first culinary "gig" being at the renowned Golden Mushroom in Southfield. I have also been fortunate enough to have learned from some of southeast Michigan's greatest including: Chef Dan Huglier, CMC, Chef Jeff Gabriel, CMC, Chef Brian Polcyn, CEC., and Chef Keven Gawronski, CMC.

Today, I have created High 5 Salts with Benefits, a line of perfectly balanced organic salt blends hand made right here in Detroit's historic Eastern Market! Additionally, I co-founded Taste-Full Tours, a culinary tour company that carries folks all over metro Detroit, introducing them to out of the way, cooks, chefs, restaurants, markets, and local food products. Among other things, I am the Executive Chef for the National Shrine of the Little Flower Basilica in Royal Oak, chef and "Head Food Geek" at Food Geek Foods based in Eastern Market, and work as a recipe developer and conSALTant for several local food entrepreneurs and businesses.