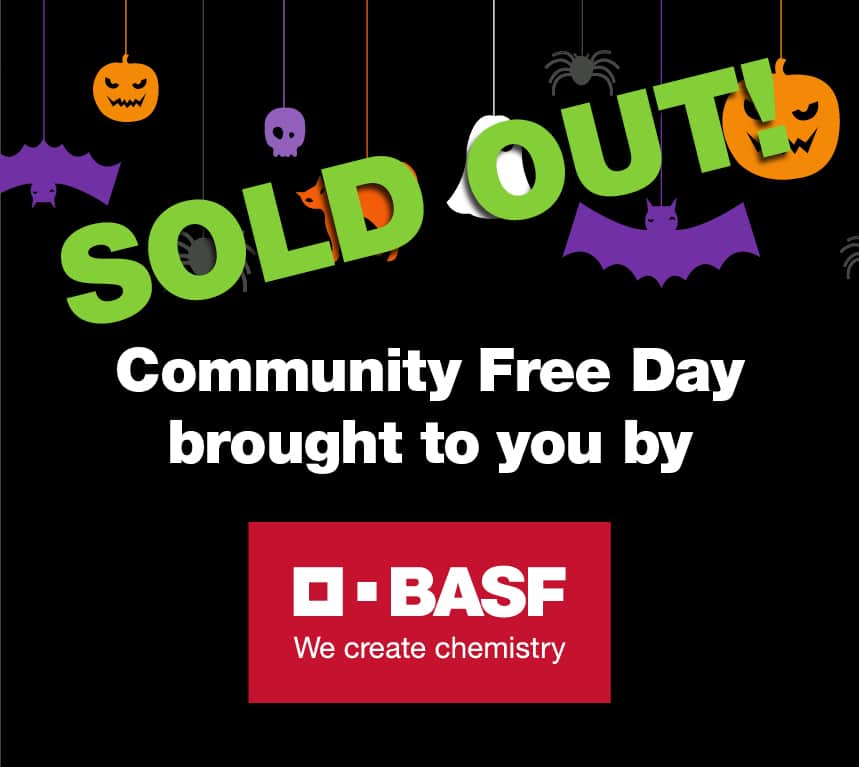 Join us for a FREE spooky celebration on Saturday, October 16 from 10 a.m. – 4 p.m., sponsored by BASF!  Enjoy Halloween-themed activities and free general admission to the museum. Make ooey-gooey slime, learn what you have in common with a banana, solve a chemistry who-done-it, and watch extreme pumpkin carving on the Chrysler Science Stage! Stop by the planetarium for showings of "One World, One Sky" and "Birth of Planet Earth" and visit the Toyota 4D Engineering Theater to view "Backyard Wilderness". Don't miss MathAlive!, our newest traveling exhibit, for special programming and activities throughout the day. Halloween costumes are encouraged! All activities are free with admission, theater experiences
Schedule of Events:
Chrysler Science Stage: Creepy Chemistry (LL1, 11:30, 1:30, 3:30)
We'll set a spooky scene on our Science Stage using chemistry. We'll use state changes and decomposition reactions to create friendly ghosts and exploding pumpkins!
Learning Launch Pad: Chemistry is Bananas! (Main Level, 10:00am-4:00pm)
We've put a seasonal spin on a classic BASF KidsLab! In addition to extracting Strawberry DNA, we'll use the same principles to view apple and even pumpkin DNA.
Earth Wind Weather Activity Cart: Playful Polymers (Main Level, 10:00am-4:00pm)
Stop by the activity cart in Earth. Wind. Weather to make your own ooey-gooey chemistry creation. Learn about chemistry and lab safety by making slime with MiSci educators in this BASF KidsLab experiment.
Chemistry Caper: Halloween Edition (LL1, 10:00am-4:00pm)
Solve a classic who-dun-it using the power of deduction and chromatography. Who stole Mr. Spider's lunch box, and what does that have to do with solubilities? Find out at this BASF KidsLab.
MathAlive!: Jamie Barton Goes to the Olympics (Fourth Floor, 11:00, 1:00, 3:00)
Join Jamie Barton and her family as they gravel to the Tokyo 2021 Olympic Opening Ceremony in this unique, immersive, Math-centered storytime. Guests will be able to play along on their mobile devices and help Jamie solve math problems.
About BASF:
BASF Corporation, headquartered in Florham Park, New Jersey, is the North American affiliate of BASF SE, Ludwigshafen, Germany. BASF has more than 20,000 employees in North America and had sales of $19.7 billion in 2018. For more information about BASF's North American operations, visit www.basf.com. At BASF, we create chemistry for a sustainable future. We combine economic success with environmental protection and social responsibility. The approximately 122,000 employees in the BASF Group work on contributing to the success of our customers in nearly all sectors and almost every country in the world. Our portfolio is organized into six segments: Chemicals, Materials, Industrial Solutions, Surface Technologies, Nutrition & Care and Agricultural Solutions. BASF generated sales of around €63 billion in 2018. BASF shares are traded on the stock exchange in Frankfurt (BAS) and as American Depositary Receipts (BASFY) in the U.S. Further information at www.basf.com.