Take a virtual tour of the 220+ interactive exhibits at the Michigan Science Center.
Marvel at the wonders of the universe as you explore the history of human space travel, learn about rocket technology, tour the galaxy, travel to the sun and more.
Through hands-on activities, interactions with facilitators, and even conversations with inventors from the community, children and families engage in the process of invention. The self-led exploration that happens in this interactive space creates environments that support the creative and collaborative thinking so important to invention and entrepreneurship. Spark!Lab Smithsonian is where science center visitors become inventors and innovators.
Discover the importance of good nutrition and fitness, uncover the hidden factors that affect your health both now and in the future, and learn how to make smart choices to improve your health.
Explore the fundamental properties of matter and energy with circuits, electrical loads, magnetic fields, simple machines, light and more.
Can you make it up Math Mountain? Try your skills at addition and subtraction as well as multiplication and division and discover how many zeros are in a googol.
Get Ready for Something New!
This gallery is currently closed for renovations.
Stop by the STEM Playground to learn about the forces acting on an airplane, how to position a sail to be able to travel into the wind, how engineers design everything around us, and the importance of planning and foundation when building.
Kids Town features engaging activity areas in a child-scaled "town" just for guests ages two to five, allowing them to develop social and motor skills while exploring basic science concepts.
Meet our educators and docents for hands-on interactive activities in our Centennial Lab. Discover a variety of science topics with themed activities in chemistry, physics, engineering, life science and technology.
Become an engineer as you walk our 80-foot-long Mini Mac Bridge, travel our roundabout, work the U.S. Steel Fun Factory and more.
Nano is an interactive exhibition that engages family audiences in nanoscale science, engineering, and technology. Hands-on exhibits present the basics of nano science and engineering, introduce some real world applications, and explore the societal and ethical implications of this new technology.
From the Lumenarium to the Seashell Pipes to the walk-in kaleidoscope, this is the gallery to experiment with sounds, colors, reflection, waves, and more.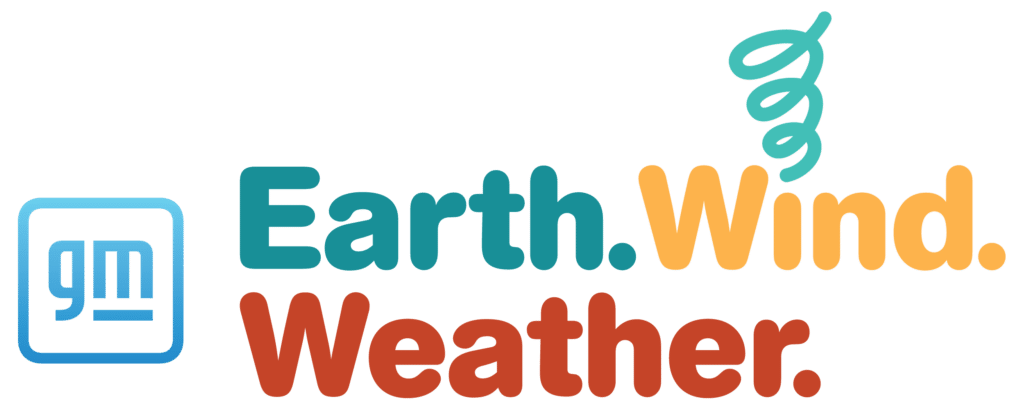 Earth. Wind. Weather. sponsored by General Motors, features 10 new interactive exhibits that put guests in control of some of nature's most powerful and impressive phenomena. Create avalanches and geysers, explore Jupiter's otherworldly atmosphere, command ocean waves, step into a powerful tornado, transform desert landscapes, and more with this immersive new experience!
Earth. Wind. Weather. is included in the price of general admission and is a part of MiSci's new virtual field trip program.
This experience will help learners of all ages understand how STEM concepts shape their world, as well as highlighting potential future careers. Relevant STEM learning, including engaging with real world phenomena like weather and climate, helps students connect more deeply with underlying science content and relate those connections to the world at large.
Earth. Wind. Weather is brought to you by General Motors with additional support from the Zatkoff Family Legacy Fund, Harman International, and PLEX Systems Inc.